Gender diversity is good for business.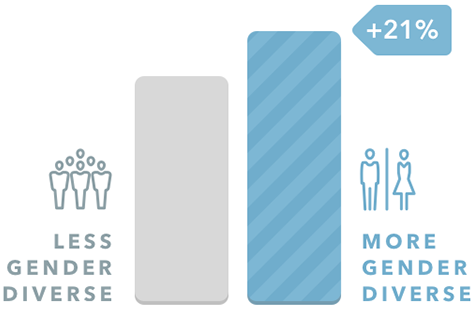 Exec-level gender diverse companies are 21% more likely to experience above-average profitability.*
Here's the problem:
As employees move from manager to director, director to VP, VP to SVP roles, the share of women decreases by 15%.**

The Second Shift is a solution.

With the best independent talent the workforce has to offer, we make it easy for companies to solve for diversity, equity and flexibility—all at once.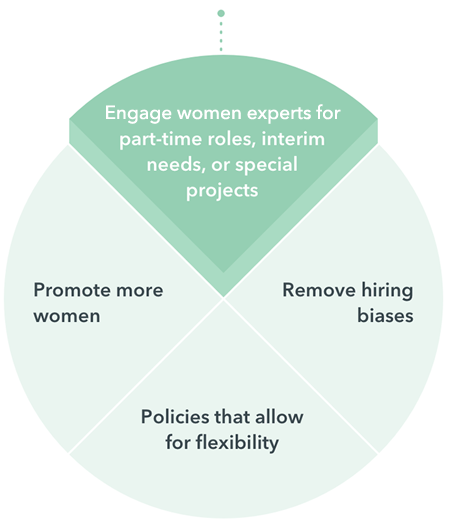 core tactics to promote gender diversity & equality
Partner with The Second Shift to make an immediate impact.

Engage our members for:
Board Seats
Family leave coverage
Interim C-level needs
Part-time roles